The Hut.com
send me some samples of
Macadamia Natural Oil
this week , which I could not wait to try, because I have heard great things for the last year or so.
The Macadamia Natural Oil™ line has been created specifically to help those with "problem hair". If you feel that your hair has one or more of the following "problems", The products will become a can't-live-without addition to your daily beauty regimen.
-damaged (chemicals, wind, sun)
-frizzy
-dry
-colored, straightened, permed
-hard to manage
-tangled
-dull, lifeless
-brittle, not soft, lacking "touchability"
-out of control, wild
-thick, bushy
The ultra intensive formula is enriched with Macadamia and Argan oils which are incredibly good for your hair. It also contains tea tree and chamomile oils as well as aloe and algae extracts to really give your hair a boost.
I was sent a 15ml sample size of the Deep Repair Masque. However you are able to buy full size Macadamia and travel products from
The Hut By clicking here
(100ml £10.20
click here for deep hair masque).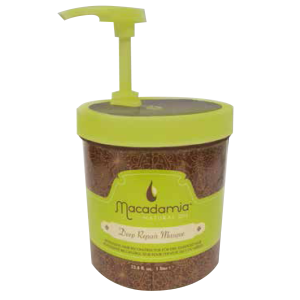 The Repair Masque works best when used on clean, wet hair. The smell of the product is a very nice one, and the conditioner its self felt nice but thicker than most conditioners i had been using which felt watery. I applied the masque by combing through my hair and leaving it for 7mins (maybe a little longer) than stated.
I then washed it out, and could still smell the amazing smell, and my hair felt all shiny - I love it when your hair looks like its sparkling when its wet. I then dried my hair and was amazed how soft and good it looked! This left my hair feeling full of life, bouncy and silky smooth. - Will have to buy some, and use it a few times a week!
rating 5/5
Click here to view the range at The Hut.com
* I was sent this product to give my full honest review.